About Dental Bonds and Contour
For a few cosmetic issues, such as stained teeth with breaks, dental bonding and contouring at Stone Creek Dental Care in Chandler, AZ offers a more smooth and gorgeous smile. Fixing the teeth with dental bonding is one of the fastest cosmetic dental procedures at Stone Creek Dental Care by our dentists that incorporates a resin solution to seal subtle aesthetic irregularities. The resin substance is a natural appearing match to the real teeth so it is almost entirely invisible. This cosmetic procedure is also used to create a tooth appearance that looks longer. This aesthetic procedure closes together small gaps between the teeth, and recontours the edges for a straight and natural look producing a high-quality smile.
Reviews
"Dr. Venerable and his staff are amazing!"
- A.A. /
Google /
May 29, 2020
"We have been so happy to find Stone Creek dental! Dental hygienists are very thorough and very personable. Dr. Luna is a tremendous doctor and very personable. We recommend him and his staff to everyone."
- M.M. /
Google /
Feb 14, 2020
"I highly recommend this facility! I have been to 2 other dentist's offices in tx and this was by far the best. I was heading to work and began to have excruciating pain at a site that was previously treated elsewhere. My "home dentist" was unavailable so they sent me here. I was treated promptly and every member of the staff including the manager Tara showed concern and desired to help. They were patient while explaining what was going on and Dr. Hayes did not make me feel rushed at all. Literally everyone was amazing. I don't know how I would have gotten through the day without them. I HATE going to the dentist so they made sure I was comfortable. This was a clean and very friendly professional environment. Bravo Stone Creek!"
- T.B. /
Google /
Feb 14, 2020
"This place deserves 5 STARS!!As soon as you walk in the door you're greeted by name and with a smile. If there's any paperwork to fill out, the receptionist will make sure you are aware and will give you the forms you need.The hygienists are very sweet and make you feel comfortable during your cleaning. I know it can be awkward when someone try's to talk to you while they clean your teeth... not to worry, because these girls make it easy and fun!Dr. Hayes has been my dentist for over a year now and has been nothing but FABULOUS! He always makes sure to explain the treatment options to me and the reason as to why one might be recommended. I never feel as though I'm being ripped off unlike many other dental offices I've been to in the past. I know at Stone Creek, my health and a beautiful smile are truly what this staff cares about.After my exam, the front desk checks me out and answers any questions I might have. If you're looking for a dentist, trust me, go with Stone Creek Dental!"
- S.W. /
Google /
Dec 14, 2019
"Been going there for 12 years, will continue to go!"
- A.G. /
Google /
Nov 15, 2019
Previous
Next
What to Expect with Dental Bonding and Contouring
Dental contouring and bonding takes place in Stone Creek Dental Care's dental practice and is typically pain-free thus there is no need for numbing or sedation. To make the tooth and make it applicable for proper bonding, our dentists will roughen the top layer of the tooth and put on a special gel. Prior to application, the resin is prepared to mimic the patient's current tooth whiteness and then delicately painted onto the surface. A special ray of light is aimed at the teeth to harden and cure the resin until the resin fully covers the treatment area. During the final step in this process, our dentists will buff and smooth the tooth's surface to make sure the bonded teeth are level. The unbonded teeth may also be polished with dental instruments to remove sharp edges.
Dental Bonding and Contouring Treatment Aftercare
Clients at Stone Creek Dental Care may discover that their finished sealed and polished bonded teeth feel weird at first, but patients eventually get used to how they look and feel. To take care of dental bonding, each patient should make consistent dental visits with our dentists. Proceeding your bonding and contouring procedure, patients need to avoid dark liquids and staining foods, as well as smoking and grinding their teeth to avoid wear. With good care, bonding and contouring can last between 3 - 10 years before another bonding and contouring treatment is needed.
Dental Bonding and Contouring More Information
Dental Bonding and Contouring Insurance Coverage
Aesthetic dental bonding may be recommended to repair a fragmented and unsightly tooth. Due to the fact that this is a procedure that is considered an aesthetic enhancement, dental benefits might not cover the fees. If dental bonding is in fact needed to repair the teeth, dental coverage may cover some of the cost. Our insurance managers at Stone Creek Dental Care will contact each patient's claims department to determine the liability for payment. If the expenses are higher than what the patient can afford, our dentists at Stone Creek Dental Care can assist by offering convenient billing options.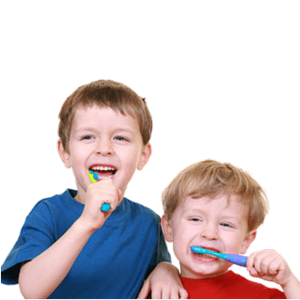 Dental Bonding and Contouring Quick, Easy Fixes
For gorgeous, smooth teeth, dental contouring and bonding at Stone Creek Dental Care in Chandler, AZ can provide fantastic results in just 1 or 2 office appointments. This dental technique corrects frayed and fragmented teeth for lasting results. A preferred dental option for our clients, dental contouring and bonding by our dentists can offer you the gorgeous smile you didn't think was possible. Call Stone Creek Dental Care today and see what dental bonding can provide for you.
Related Procedures
Related Post