What Are Dental Implants?
Addressing lost teeth is important to the general condition and appearance of the smile. To City, ST patients efficiently move past extracted or lost teeth, Dr. Dentist Two is incredibly thrilled to provide natural-looking dental implants to achieve tooth restoration. A dental implant comprises a metal post that functions as an artificial tooth root. A custom crown, bridge, or full arch takes the place of the visible part of the lost tooth or several teeth. When you have tooth loss or need a tooth removal, come in for a dental exam at DentalWorks - Hyperlingo and find out about your dental implant possibilities.
Reviews
"Dr. Venerable and his staff are amazing!"
- A.A. /
Google /
May 29, 2020
"We have been so happy to find Stone Creek dental! Dental hygienists are very thorough and very personable. Dr. Luna is a tremendous doctor and very personable. We recommend him and his staff to everyone."
- M.M. /
Google /
Feb 14, 2020
"I highly recommend this facility! I have been to 2 other dentist's offices in tx and this was by far the best. I was heading to work and began to have excruciating pain at a site that was previously treated elsewhere. My "home dentist" was unavailable so they sent me here. I was treated promptly and every member of the staff including the manager Tara showed concern and desired to help. They were patient while explaining what was going on and Dr. Hayes did not make me feel rushed at all. Literally everyone was amazing. I don't know how I would have gotten through the day without them. I HATE going to the dentist so they made sure I was comfortable. This was a clean and very friendly professional environment. Bravo Stone Creek!"
- T.B. /
Google /
Feb 14, 2020
"This place deserves 5 STARS!!As soon as you walk in the door you're greeted by name and with a smile. If there's any paperwork to fill out, the receptionist will make sure you are aware and will give you the forms you need.The hygienists are very sweet and make you feel comfortable during your cleaning. I know it can be awkward when someone try's to talk to you while they clean your teeth... not to worry, because these girls make it easy and fun!Dr. Hayes has been my dentist for over a year now and has been nothing but FABULOUS! He always makes sure to explain the treatment options to me and the reason as to why one might be recommended. I never feel as though I'm being ripped off unlike many other dental offices I've been to in the past. I know at Stone Creek, my health and a beautiful smile are truly what this staff cares about.After my exam, the front desk checks me out and answers any questions I might have. If you're looking for a dentist, trust me, go with Stone Creek Dental!"
- S.W. /
Google /
Dec 14, 2019
"Been going there for 12 years, will continue to go!"
- A.G. /
Google /
Nov 15, 2019
Previous
Next
Benefits of Dental Implants
Implant-based solutions are usually favored for the vast range of positive benefits they offer. As efficient restorations, oral implants:
Seem like natural teeth in capability and look
Incorporate with the bone tissues to sustain jawbone wellness and strength
Act as a long-lasting tooth replacement option
May increase your self-assurance with having conversations and any time you smile
Offer better jaw strength and durability of dental restorations
Allow for the consumption of a well-rounded diet
Do not make use of surrounding teeth to remain in position
Are You a Candidate? for Dental Implants
Dental implants are utilized to take the place of any quantity of damaged teeth, from a single tooth to several teeth. You could be an ideal candidate for implants if you have experienced the loss of teeth, require removals, or are not content with your current replacement. To be successful, dental implants require proper jawbone mass, healthy gums, and a reliable dental environment, and some patients might have to have prior treatments before they are thought of as good candidates. Dental implants might not be considered if you are pregnant, use tobacco products, or have specific health issues. During your visit, will help you decide if oral implants are ideal for you.
Dental Implants What Is the Treatment Process?
The technique for fixed implants involves the surgical placement of the post and the securing of a realistic dental replacement (including full-arch dentures,, or). When your mouth is ready for surgery, it will be numbed with oral anesthesia. Oral-conscious or IV dentistry can additionally be used to you feel calm throughout your surgery. The titanium screw will be strategically placed within the jawbone at a specific area and allotted a period of time to fuse with the tissue through a phenomenon called osseointegration. Once the treatment site has totally healedgenerally 6 – 9 months afterward, will attach a specially made fixed denture, crown, or full-arch piece and analyze the alignment of the biting surfaces.
Recovery Following Implant Placement
Individuals who receive this treatment may experience some puffiness, discoloration, and discomfort around the affected region. Prescription or nonprescription pain medication and ice packs may help lessen some post-surgery aches or pains. Once the metal implant has merged with the bone tissue and the personal piece is positioned, it's important to keep up with a regular oral cleaning routine with effective tooth brushing and flossing practices. When patients schedule with DentalWorks - Hyperlingo for their biannual dental appointments, our team will employ precise dental tools to clean their oral implants and check up on the function of their tooth replacements.
Insurance Coverage for Implants
Your dental implant surgery or crown, bridge, or denture might be paid for by dental insurance, depending on your plan. Our team will call your provider and help maximize your coverage prior to estimating any extra costs. At DentalWorks - Hyperlingo, we work to help you acquire the best possible care for your oral health and accept an array of accessible payment options, like low-interest financing plans.
FAQ About Dental Implants
#1: What are dental implants?
Dental implants are designed to replace missing teeth. Made of titanium, they are the longest-lasting tooth replacement solution available.
#2: How are dental implants placed?
Dental implants are composed of small titanium posts that replace the roots of missing teeth. The posts are inserted into the jawbone where they fuse with the bone for several months before being permanently crowned.
#3: How many teeth can be replaced with dental implants?
Dental implants can replace a single tooth, multiple teeth, or a full arch.
#4: Who is a good candidate for dental implants?
Patients who are missing a single tooth, multiple teeth, or all of their teeth are candidates for dental implants.
#5: Are dental implants removable like dentures?
Dental implants are permanently fused into the jawbone and can not be removed like dentures.
#6: How long do dental implants last?
When properly maintained with daily brushing and flossing as well as regular dental check-ups, it is possible for dental implants to last a lifetime.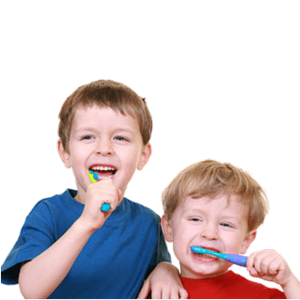 Lifelike Results for Your Smile
With the progress made in today's dental treatments, there are a range of approaches to address the loss of teeth with the seamless visual appeal and capabilities of fixed implants. is excited to provide implant crown, bridge, and denture alternatives as reliable tooth replacements to City, ST people. To discover your opportunities for replacing extremely damaged or lost teeth, arrange your checkup at DentalWorks - Hyperlingo today!
Related Procedures
Related Posts