To restore and protect chipped teeth, discolored enamel, considerable decay, and different issues, dental crowns sit over the visible portion of the tooth. At Stone Creek Dental Care in Chandler, AZ, crowns (also known as caps) are tough, lasting covers that fit closely on top of the area of the tooth above the gumline to cover where a dental cavity is too sizeable to be fixed with a regular filling or if a tooth is damaged and must have a shield. Crowns may also be helpful to conceal a different color tooth as well as adding stability to a bridge. Crowns by our dentists at Stone Creek Dental Care may be porcelain, ceramic, or metal, according to the placement of the crown. The less visible teeth typically are helped by the increased durability of metal, but the front teeth look more natural with ceramic or porcelain crowns that are dyed to be the same as the patient's natural teeth.
Reviews
"Dr. Venerable and his staff are amazing!"
- A.A. /
Google /
May 29, 2020
"We have been so happy to find Stone Creek dental! Dental hygienists are very thorough and very personable. Dr. Luna is a tremendous doctor and very personable. We recommend him and his staff to everyone."
- M.M. /
Google /
Feb 14, 2020
"I highly recommend this facility! I have been to 2 other dentist's offices in tx and this was by far the best. I was heading to work and began to have excruciating pain at a site that was previously treated elsewhere. My "home dentist" was unavailable so they sent me here. I was treated promptly and every member of the staff including the manager Tara showed concern and desired to help. They were patient while explaining what was going on and Dr. Hayes did not make me feel rushed at all. Literally everyone was amazing. I don't know how I would have gotten through the day without them. I HATE going to the dentist so they made sure I was comfortable. This was a clean and very friendly professional environment. Bravo Stone Creek!"
- T.B. /
Google /
Feb 14, 2020
"This place deserves 5 STARS!!As soon as you walk in the door you're greeted by name and with a smile. If there's any paperwork to fill out, the receptionist will make sure you are aware and will give you the forms you need.The hygienists are very sweet and make you feel comfortable during your cleaning. I know it can be awkward when someone try's to talk to you while they clean your teeth... not to worry, because these girls make it easy and fun!Dr. Hayes has been my dentist for over a year now and has been nothing but FABULOUS! He always makes sure to explain the treatment options to me and the reason as to why one might be recommended. I never feel as though I'm being ripped off unlike many other dental offices I've been to in the past. I know at Stone Creek, my health and a beautiful smile are truly what this staff cares about.After my exam, the front desk checks me out and answers any questions I might have. If you're looking for a dentist, trust me, go with Stone Creek Dental!"
- S.W. /
Google /
Dec 14, 2019
"Been going there for 12 years, will continue to go!"
- A.G. /
Google /
Nov 15, 2019
Previous
Next
What to Expect with Dental Crowns
To make a personalized crown, our dentists initially ready the tooth by filing off a slender layer of enamel, and then taking dental X-rays and molds of the tooth that will be taken to the nearest dental lab. A temporary cap may be used to cover the tooth while the custom crown is being created. As soon as the custom crown is returned to Stone Creek Dental Care in Chandler, AZ, our dentists will expertly set and fit the crown on top of the tooth. Our dentists will alter the cap for the most comfortable fit.
Dental Crowns Treatment Aftercare
Some patients will feel brief tenderness or sensitivity to hot and cold, although for the most part patients will not feel any soreness after the cap is in place. With ideal at-home care and routine dental exams and cleanings, a dental cap will stay in place for anywhere from 10 - 40 years, based on the placement and material of the cap. Some patients may have an infection or cavity will grow below the crown, which will need a root canal treatment or a different procedure.
Dental Crowns More Information
Dental Crowns Insurance Coverage
When the dental cap is regarded as necessary for the patient's health, dental insurance policies will usually pay part or most of the bill, so our office staff at Stone Creek Dental Care in Chandler, AZ will talk with the insurance to estimate their coverage and then the patient's portion of the expenses. Estimated billing, payment methods, and financing options are accepted at our office in Chandler, AZ and can be talked about at the patient's consultation with our dentists.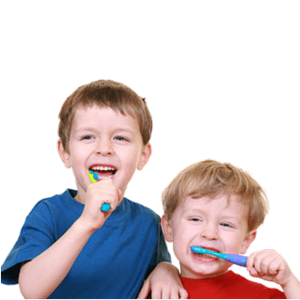 Dental Crowns Strengthen and Protect
A dental crown may be placed to cover a decayed or broken tooth, plus it can camouflage a cosmetic flaw or discoloration. To help the look or strength of a tooth, schedule a consultation with our dentists at Stone Creek Dental Care in Chandler, AZ and determine if a dental cap is a possible option for your concerns.
Related Procedures
Related Posts