Obtaining much-needed relief during a dental emergency can be a worrisome, painful situation. Sudden dental emergencies could be caused by sports injuries, trauma, falling over something, or simply eating tough foods. and their highly skilled team provide fast emergency dental services in a warmhearted atmosphere. We commonly see to a range of serious dental issues for City, ST patients, such as lost fillings, toothaches, and knocked-out (avulsed) or fractured teeth. Tooth won't necessarily cause oral pain; therefore, it's necessary to get your mouth looked at for any obscured. At DentalWorks - Hyperlingo, we always strive to offer urgent care as quickly as possible.
Reviews
"Dr. Venerable and his staff are amazing!"
- A.A. /
Google /
May 29, 2020
"We have been so happy to find Stone Creek dental! Dental hygienists are very thorough and very personable. Dr. Luna is a tremendous doctor and very personable. We recommend him and his staff to everyone."
- M.M. /
Google /
Feb 14, 2020
"I highly recommend this facility! I have been to 2 other dentist's offices in tx and this was by far the best. I was heading to work and began to have excruciating pain at a site that was previously treated elsewhere. My "home dentist" was unavailable so they sent me here. I was treated promptly and every member of the staff including the manager Tara showed concern and desired to help. They were patient while explaining what was going on and Dr. Hayes did not make me feel rushed at all. Literally everyone was amazing. I don't know how I would have gotten through the day without them. I HATE going to the dentist so they made sure I was comfortable. This was a clean and very friendly professional environment. Bravo Stone Creek!"
- T.B. /
Google /
Feb 14, 2020
"This place deserves 5 STARS!!As soon as you walk in the door you're greeted by name and with a smile. If there's any paperwork to fill out, the receptionist will make sure you are aware and will give you the forms you need.The hygienists are very sweet and make you feel comfortable during your cleaning. I know it can be awkward when someone try's to talk to you while they clean your teeth... not to worry, because these girls make it easy and fun!Dr. Hayes has been my dentist for over a year now and has been nothing but FABULOUS! He always makes sure to explain the treatment options to me and the reason as to why one might be recommended. I never feel as though I'm being ripped off unlike many other dental offices I've been to in the past. I know at Stone Creek, my health and a beautiful smile are truly what this staff cares about.After my exam, the front desk checks me out and answers any questions I might have. If you're looking for a dentist, trust me, go with Stone Creek Dental!"
- S.W. /
Google /
Dec 14, 2019
"Been going there for 12 years, will continue to go!"
- A.G. /
Google /
Nov 15, 2019
Previous
Next
Candidates for Emergency Dental Care
can develop a dental emergency. Frequently seen emergencies include lingering oral discomfort, avulsed and broken teeth, developing an abscess, broken restorations (filling, crown, bridge, or denture), gum bleeding or swelling, and other mouth-related injury. Seeking out the urgent dental treatment you need as promptly as you can is the most reliable way to ease tooth discomfort and maintain your dental health. In many situations, it could the between saving a tooth or not. Because even insignificant chips and sensitivity can lead to bigger problems when left untreated, it is best to contact our office immediately for any type of dental emergency.
What To Expect During Your Visit
Methods of treatment for urgent dental concerns are different for every situation. When you come for your exam, will thoroughly evaluate your specific concerns before giving a diagnosis. Oral imaging could be conducted to check for hidden injury, for example, to the bone, tooth roots, or jaw. When we fully learn the degree of your oral issue, we can talk about your options for treatment. At DentalWorks - Hyperlingo, the main concern of an urgent appointment is to lessen tooth discomfort and detect any trauma. We do everything we can to restore the use, appearance, and overall health of your smile as swiftly as we can. However, follow-up visits may be required.
Recovery Following Urgent Dental Care
Following your visit at DentalWorks - Hyperlingo, someone on our experienced staff will provide you with guidelines on the optimal methods to tend to your oral health based on your particular dental emergency. might write you a prescription for an analgesic or for antibiotics to combat inflammation. After your dental emergency is treated, we can offer suggestions on how to defend your mouth from future damage, which might include a specially designed athletic mouth guard. Sticking to daily oral hygiene practices is very important as you mend. will continue to keep an eye on your healing when you come in for your regular dental exams.
Insurance Coverage for Emergencies
Parts of your dental emergency appointment might be taken care of by your dental insurance plan. Our experienced administration staff will assist you in maximizing your plan and talk to you about any likely outstanding expenses. To help make great dental care more accessible, DentalWorks - Hyperlingo is pleased to accept many types of flexible financial options.
FAQ ABOUT DENTAL EMERGENCIES
What is considered a dental emergency?
A dental emergency is an issue that needs immediate treatment to stop bleeding, alleviate severe pain, or save a tooth that may broken, cracked, loosened, or is knocked out. A dental emergency also applies to severe infections or an abscess in the mouth.
What should you do if you have a tooth knocked out?
If your tooth is knocked out, it is important to save the tooth so it can be reattached by your dentist. Handle the tooth by the crown, not by the root, which is the pointed part on the bottom. Touching the root of the tooth can damage important cells that are needed to reattach the tooth to the bone. Rinse the tooth off, keep it moist, and get in to see your dentist as soon as possible.

Is a toothache considered a dental emergency?
If you think you have an infection that stems from a toothache, you need to call your dentist to be seen so he/she can identify the source of your pain and if needed, treat the infection. You should not try to treat the infection yourself.
How can a dental emergency be avoided?
Dental emergencies can be avoided by taking simple precautions. If you play sports, wear a mouthguard to prevent teeth from breaking or being knocked out. Avoid eating hard or sticky foods that can crack or break your teeth.

Should I go to the emergency room for a dental emergency?
ER doctors, surgeons, and physicians do not practice dentistry. A visit to an emergency room for a dental issue like a toothache or knocked-out tooth may result in a temporary solution such as a prescription to treat pain and/or antibiotics along with a recommendation that you visit a dentist as soon as possible.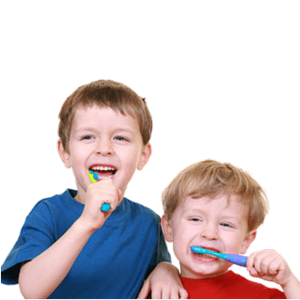 Get Prompt Emergency Dentistry
Anytime you or a loved one needs urgent dental treatment, DentalWorks - Hyperlingo is here to lend a hand. and their compassionate team move quickly to ease tooth pain, address oral trauma, and remove the stress from emergency situations. For prompt, effective emergency dentistry solutions, reach out to our City, ST office right away.
Related Procedures
Related Posts