About Root Canal Treatment
Injured and decayed teeth are frequently taken care of using a tooth-colored filling or a different form of treatment when they are identified and managed early. However, when the damage makes it to the middle of the toothalso known as the pulp root canal therapy is sometimes needed to return dental function and mediate the need for removal. A root canal is an endodontic therapy performed at DentalWorks - Hyperlingo to remove contaminated pulp tissue and fill the affected tooth to regain oral health. Dr. Dentist Two treats abscessed or structurally deteriorating teeth by performing thorough root canal therapy and offers sedation dentistry to further elevate patient comfort. When you suffer with a severely decayed or abscessed tooth, reach out to our City, ST practice at your earliest convenience to discover the upsides of specialized root canal treatment.
Reviews
"Dr. Venerable and his staff are amazing!"
- A.A. /
Google /
May 29, 2020
"We have been so happy to find Stone Creek dental! Dental hygienists are very thorough and very personable. Dr. Luna is a tremendous doctor and very personable. We recommend him and his staff to everyone."
- M.M. /
Google /
Feb 14, 2020
"I highly recommend this facility! I have been to 2 other dentist's offices in tx and this was by far the best. I was heading to work and began to have excruciating pain at a site that was previously treated elsewhere. My "home dentist" was unavailable so they sent me here. I was treated promptly and every member of the staff including the manager Tara showed concern and desired to help. They were patient while explaining what was going on and Dr. Hayes did not make me feel rushed at all. Literally everyone was amazing. I don't know how I would have gotten through the day without them. I HATE going to the dentist so they made sure I was comfortable. This was a clean and very friendly professional environment. Bravo Stone Creek!"
- T.B. /
Google /
Feb 14, 2020
"This place deserves 5 STARS!!As soon as you walk in the door you're greeted by name and with a smile. If there's any paperwork to fill out, the receptionist will make sure you are aware and will give you the forms you need.The hygienists are very sweet and make you feel comfortable during your cleaning. I know it can be awkward when someone try's to talk to you while they clean your teeth... not to worry, because these girls make it easy and fun!Dr. Hayes has been my dentist for over a year now and has been nothing but FABULOUS! He always makes sure to explain the treatment options to me and the reason as to why one might be recommended. I never feel as though I'm being ripped off unlike many other dental offices I've been to in the past. I know at Stone Creek, my health and a beautiful smile are truly what this staff cares about.After my exam, the front desk checks me out and answers any questions I might have. If you're looking for a dentist, trust me, go with Stone Creek Dental!"
- S.W. /
Google /
Dec 14, 2019
"Been going there for 12 years, will continue to go!"
- A.G. /
Google /
Nov 15, 2019
Previous
Next
Are You a Candidate for a Root Canal?
Abscessed inner pulp could be attributed to significant cavities, a large chip, or trauma. can provide an x-ray and conduct assessment to find out if a root canal or other procedure is needed to alleviate tooth discomfort and recover your wellness.
Typical signs that might indicate you need a root canal are shooting or throbbing oral aches, other constant dental discomfort, aching while biting, and sensitivity to hot and cold temperatures. You may also see puffiness concentrated on the lower face or gum tissues, a large boil near the gumline, or discoloration of a tooth following a trauma.
State-of-the-art techniques are utilized to enhance a person's comfort throughout their root canal treatment. At DentalWorks - Hyperlingo, root canals are performed using local anesthesia and typically paired with sedation techniques to allow for increased comfort. When the tooth is numb, a screen will be set to protect the patient's teeth and gumshe inflamed tooth will be exposed via a small opening made in the upper part of the tooth. The pulpthe structure that contains the nerve center and blood storage inside of every tooth is then removed, and the region will be restructured with advanced endodontic instruments prior to being completely disinfected. can then close off the infected tooth with an effective substance and finish it off with an anesthetic filling to encourage the rehabilitation period.
Root Canal Therapy Following Your Treatment
Any tooth pain you were feeling prior to your endodontic therapy should begin to fade when the root canal is complete. Over-the-counter pain medication might also be utilized to reduce any aches or puffiness that forms following your session. will arrange a check-in consultation about a month after so that they can monitor your progress. Teeth corrected with root canal therapy are at a higher risk of deterioration and often require the shielding properties of a personalized crown once entirely recovered. A custom crown can then be created to restore the wellness and visual appeal to your tooth.
Insurance Coverage for Root Canals
Frequently, this particular treatment is covered to some degree by insurance providers. An individual on our front desk team will get in touch with your provider and relay any anticipated out-of-pocket expenses. At DentalWorks - Hyperlingo, our team is pleased to accept a variety of accessible payment methods and may help you select low-interest medical financing alternatives.
FAQ ABOUT ROOT CANAL THERApy
What is a root canal?
The term "root canal" refers to the tiny, narrow passageways that branch from a central, hollow space in your tooth (called the pulp chamber) down to the ends of the tooth roots. A root canal procedure is used to save the tooth if the soft tissue deep inside of it (also known as the pulp) becomes acutely inflamed or infected.
What causes the need for a root canal?
If the tooth pulp becomes inflamed or infected, the tissue needs to be removed in order to save the tooth and stop the infection from spreading. A root canal is needed when bacteria reaches the nerve either from a large cavity, a crack in the tooth, or trauma to the tooth.
Is a root canal painful?
A root canal normally causes no more discomfort that a filling. The infection that makes the treatment necessary is what's painful because it is inflaming the tissue that has lots of nerves and is very sensitive. A root canal treatment actually relieves this pain.
How long will a root canal last?
With proper care, a restored tooth from a root canal treatment can last a lifetime.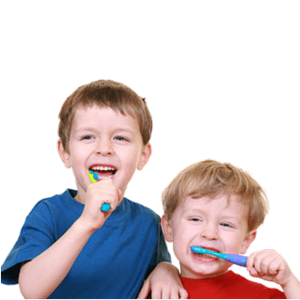 Root Canal Therapy Save Your Tooth and Smile
Cracked and infected teeth can introduce a wide range of oral and total health concerns when disregarded or not taken care of. However, due to developments in modern dental care, a root canal performed at DentalWorks - Hyperlingo might be a simple approach to preserve your tooth and your smile. Call our practice in City, ST to arrange an appointment with to learn more about our methods for endodontic therapy.
Related Procedures
Related Posts