When a tooth is the reason for significant infection, pain, or discomfort, the tooth may be deteriorating or injured past care and require a dentist to pull out the tooth. An extraction can be needed in an emergency following an injury or trauma or the extraction is also arranged to stop an issue, for example having the wisdom teeth taken out to stop an impaction. A simple extraction is done if the tooth is already above the the gums, but a surgical extraction is performed if the tooth is not fully erupted from the gumline. To aid every patient in understanding if they may benefit from a simple or surgical extraction, our dentists at Stone Creek Dental Care in Chandler, AZ will take digital X-rays and use a physical exam to identify any issues.
Tooth Extraction Reviews
"I saw Dr. Meer and got a tooth extraction and three fillings. The entire procedure was painless and surprisingly stress free. Dr. Meer was professional and efficient. His assistant Stephanie was helpful and very professional also.I would recommend Stonecreek to anyone."
- K.M. /
Google /
Aug 17, 2016
"Very pleased with the service from Dr Mear and Katie. They turned a tooth extraction into a relatively pain free visit. Typical pleasant experience at Stonecreek Dental."
- R.H. /
Google /
Nov 17, 2018
Previous
Next
What to Expect with Tooth Extraction
To perform a simple extraction, a local anesthesia is often used to numb the area, then our dentists work the tooth loose and take out the whole tooth out of the jaw. Our dentists will slowly disconnect the tooth away from the gums and ligaments, and finally our dentists will wash and seal the socket. In a surgical extraction, the patient is usually prepared with local anesthesia with sedation or the patient is knocked out with general anesthesia. To take out the tooth, our dentists will surgically cut all the way through the soft tissue and bone. In some patients, our dentists will cut the tooth into smaller pieces for faster removal. As soon as the tooth is taken out, the socket will be rinsed and stitched together.
Tooth Extraction More Information
Tooth Extraction Treatment Aftercare
Following a tooth extraction, a blood clot will develop in the socket of the extracted tooth, which the patient needs to keep hygienic and observe for warnings of infection. Our dentists may recommend over-counter pain relievers for any tenderness following the extraction or our dentists may give the patient a prescription painkillers. Patients may want to follow a diet of liquid and soft foods for a few days after the tooth extraction. Patients will want to be gentle while cleaning their mouth to prevent disturbing the socket as it mends. The gum tissue and bone will start to heal a week or two following the procedure, although it can be as long as 5 - 6 months until the mouth is entirely recovered.
Tooth Extraction Insurance Coverage
If the extraction is medically necessary, some of the expenses will typically be paid by insurance. The coverage may be different depending on whether the patient requires a surgical or simple extraction, so Stone Creek Dental Care will determine the patient's benefits and personal bill. Stone Creek Dental Care in Chandler, AZ offers a few financing plans and our dentists take many payment methods.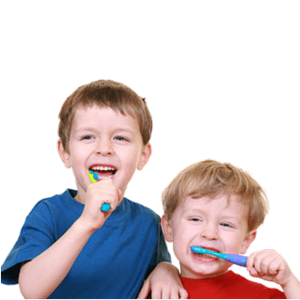 Tooth Extraction Remove and Restore
Whether you want your wisdom teeth taken out or if you require an emergency extraction after an injury or trauma, please contact Stone Creek Dental Care in Chandler, AZ to go over your options. Our dentists can perform surgical or simple extractions that improves your oral health.
Related Procedures
Related Posts