An abundance of gum flesh can hang over the top of the teeth and create an appearance known as a "gummy look". This dental concern can be easily fixed with gum contouring with the help of a laser. Many dental practices refer to this as periodontal aesthetic surgery. At Stone Creek Dental Care in Chandler, AZ our dentists perform gum contouring using a unique laser to easily and safely trim off excess gum flesh to show more of the tooth. While this service is sometimes known as an aesthetic treatment, laser gum sculpting also helps a patient's oral hygiene by reducing the risk of infection by getting rid of areas where bacteria can hide. This assists in lowering the chance for periodontal disease and gum infections.
Reviews
"Dr. Venerable and his staff are amazing!"
- A.A. /
Google /
May 29, 2020
"We have been so happy to find Stone Creek dental! Dental hygienists are very thorough and very personable. Dr. Luna is a tremendous doctor and very personable. We recommend him and his staff to everyone."
- M.M. /
Google /
Feb 14, 2020
"I highly recommend this facility! I have been to 2 other dentist's offices in tx and this was by far the best. I was heading to work and began to have excruciating pain at a site that was previously treated elsewhere. My "home dentist" was unavailable so they sent me here. I was treated promptly and every member of the staff including the manager Tara showed concern and desired to help. They were patient while explaining what was going on and Dr. Hayes did not make me feel rushed at all. Literally everyone was amazing. I don't know how I would have gotten through the day without them. I HATE going to the dentist so they made sure I was comfortable. This was a clean and very friendly professional environment. Bravo Stone Creek!"
- T.B. /
Google /
Feb 14, 2020
"This place deserves 5 STARS!!As soon as you walk in the door you're greeted by name and with a smile. If there's any paperwork to fill out, the receptionist will make sure you are aware and will give you the forms you need.The hygienists are very sweet and make you feel comfortable during your cleaning. I know it can be awkward when someone try's to talk to you while they clean your teeth... not to worry, because these girls make it easy and fun!Dr. Hayes has been my dentist for over a year now and has been nothing but FABULOUS! He always makes sure to explain the treatment options to me and the reason as to why one might be recommended. I never feel as though I'm being ripped off unlike many other dental offices I've been to in the past. I know at Stone Creek, my health and a beautiful smile are truly what this staff cares about.After my exam, the front desk checks me out and answers any questions I might have. If you're looking for a dentist, trust me, go with Stone Creek Dental!"
- S.W. /
Google /
Dec 14, 2019
"Been going there for 12 years, will continue to go!"
- A.G. /
Google /
Nov 15, 2019
Previous
Next
What to Expect with Laser Gum Sculpting
Gum reshaping and laser contouring can be performed directly inside our dental practice in Chandler, AZ using a light numbing agent to minimize any discomfort. It is common for patients to have anxiety regarding a dental treatment, so our dentists are equipped to offer sedation for individuals who cannot relax during treatment. When the treatment begins the gums and tooth enamel will be rinsed and thoroughly dried and then the laser device will carefully remove layers of gum tissue so that the gum looks straight and even. The gum contouring laser at Stone Creek Dental Care also helps to decrease bleeding and seal the shape of the gumline.
Laser Gum Sculpting Treatment Aftercare
The treated gum tissue may be puffy and sensitive for a short time following gum contouring treatment, but with consistent brushing, flossing, and mouthwash, the swelling will clear up and the gums will feel normal quickly. Our dentists will discuss the post-procedure guidelines along with possible antibiotics to help return to normal faster. Dental exams and cleanings at Stone Creek Dental Care are encouraged to help maintain healthy gums.
Laser Gum Sculpting More Information
Laser Gum Sculpting Insurance Coverage
A laser contouring treatment for the gums may or may not be applied under insurance. Although it is considered an aesthetic dental service, but some cases may need this treatment for dental care purposes. The staff at Stone Creek Dental Care will look into each patient's coverage to get a better idea of their out-of-pocket expenses.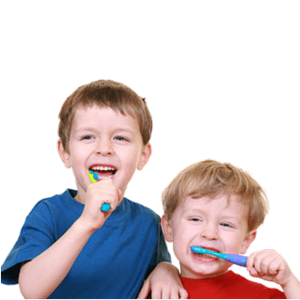 Abnormal gum tissue cause an unwanted smile. Gum reshaping with laser technology at Stone Creek Dental Care in Chandler, AZ can improve this dental abnormality effectively without surgery. In addition to getting a gorgeous new smile, your dental health will also improve, decreasing the risk for periodontal disease. Contact us to schedule an appointment with our dentists for more information.
Related Procedures
Related Posts