What Is Scaling and Root Planing?
When () disease is found during the first phasecommonly called gingivitis it might be corrected with an in-office dental cleaning and enhanced oral health regimens. But when your dental issue advances to the next phase, called periodontitis, Dr. Dentist Two might offer scaling and root planing (SRP) treatments. Scaling and root planing is an effective gum disease solution that eliminates buildup, tartar, and bacteria from underneath your gum tissues. To perform this therapy, our highly trained City, ST dental professionals even out the outer portions of the tooth roots within gum pockets utilizing specially designed dental tools. SRP serves to create an improved environment for your gum tissues and help reverse the advancement of gum disease. When you have symptoms of periodontal disease, schedule a visit at DentalWorks - Hyperlingo to learn more about scaling and root planing.
Reviews
"Dr. Venerable and his staff are amazing!"
- A.A. /
Google /
May 29, 2020
"We have been so happy to find Stone Creek dental! Dental hygienists are very thorough and very personable. Dr. Luna is a tremendous doctor and very personable. We recommend him and his staff to everyone."
- M.M. /
Google /
Feb 14, 2020
"I highly recommend this facility! I have been to 2 other dentist's offices in tx and this was by far the best. I was heading to work and began to have excruciating pain at a site that was previously treated elsewhere. My "home dentist" was unavailable so they sent me here. I was treated promptly and every member of the staff including the manager Tara showed concern and desired to help. They were patient while explaining what was going on and Dr. Hayes did not make me feel rushed at all. Literally everyone was amazing. I don't know how I would have gotten through the day without them. I HATE going to the dentist so they made sure I was comfortable. This was a clean and very friendly professional environment. Bravo Stone Creek!"
- T.B. /
Google /
Feb 14, 2020
"This place deserves 5 STARS!!As soon as you walk in the door you're greeted by name and with a smile. If there's any paperwork to fill out, the receptionist will make sure you are aware and will give you the forms you need.The hygienists are very sweet and make you feel comfortable during your cleaning. I know it can be awkward when someone try's to talk to you while they clean your teeth... not to worry, because these girls make it easy and fun!Dr. Hayes has been my dentist for over a year now and has been nothing but FABULOUS! He always makes sure to explain the treatment options to me and the reason as to why one might be recommended. I never feel as though I'm being ripped off unlike many other dental offices I've been to in the past. I know at Stone Creek, my health and a beautiful smile are truly what this staff cares about.After my exam, the front desk checks me out and answers any questions I might have. If you're looking for a dentist, trust me, go with Stone Creek Dental!"
- S.W. /
Google /
Dec 14, 2019
"Been going there for 12 years, will continue to go!"
- A.G. /
Google /
Nov 15, 2019
Previous
Next
Are You a Candidate for SRP?
Adults and children may be ideal candidates for SRP treatments if they notice bleeding or inflamed gums, bad breath, gumline separation, or various other symptoms of gum disease. During your exam, we will assess the regions between your teeth from the gum tissues. When these pockets are more than 3 mm deep and scans prove that there is bone loss, can offer scaling and root planing. This gum disease solution should lessen the depth of the gum pockets. This can you clean your gums using more efficient techniques. Gum disease that is identified in the periodontitis stage typically taken care of with SRP therapy at DentalWorks - Hyperlingo.
What Is the Treatment Process?
SRP therapy at our City, ST office is frequently offered in different parts of the mouth over a period of 1 – 4 sessions. To help you stay comfy, will numb your mouth by offering a mild anesthetic. Sedation should also be offered in the event that you feel scared when having dental treatment. When you are okay to get started, one of our team will use an ultrasonic tooth scaler and hand instruments to thoroughly eliminate tartar and plaque from inside your periodontal pockets. The tooth root surfaces will then be evened out, or planed, to reduce the areas where disease-causing bacteria could accumulate. Locally delivered antibiotics might also be administered deep into the gum pockets to encourage dental wellness and manage bacterial accumulation.
Following Scaling and Root Planing Therapy
Tenderness and gum sensitivity could persist for a few days following your scaling and root planing therapy. These problems can typically be relieved by taking over-the-counter pain meds and using warm saline rinses. Using appropriate oral hygiene routines, such as regular brushing and flossing each day, is crucial for sustaining your periodontal health. could also you get periodic gum maintenance cleanings to lessen the risk for repeated infections and better take care of your gum wellness. These periodontal maintenance visits are typically performed every 3 – 4 months and stand in for biannual oral cleanings.
Insurance Coverage for SRP
DentalWorks - Hyperlingo is happy to perform scaling and root planing, a common periodontal disease procedure, that could be covered to some degree by many insurance plans. use dental coverage, our staff may reach out to provider to ascertain overall benefits before estimating any additional costs. Our office takes many payment options, including medical payment plans, to your oral care more accessible.
FAQ ABOUT SCALING AND ROOT PLANING
1. What is scaling and root planing?
For patients with three millimeters or deeper periodontal pockets, scaling and root planing is recommended. This treatment removes plaque and tartar found below the gumline. This nonsurgical treatment helps improve inflamed or bleeding gums and prevents the onset of bacterial infections or tooth loss.
2. Does scaling and root planing hurt?
During the scaling and root planing process, local anesthesia will be used to numb the area being treated. This means that you should have little discomfort during the treatment. Most patients don't report any pain during this deep cleaning.
3. What is recovery like after a deep cleaning?
After scaling and root planing, you may experience numbness or slight discomfort around the teeth that were treated for a few days. You also might have tooth sensitivity to hot or cold foods or beverages for up to six weeks.
4. Do periodontal pockets heal after scaling and root planing?
Yes, they do. However, in severe cases where periodontal pockets don't heal, surgery may be needed to remove the inflamed tissue. This prevents the gum infection from progressing further.
5. What should I avoid doing after scaling and root planing treatment?
Avoid eating any hot or spicy foods until your gums have healed. Also, do not smoke or have alcoholic beverages for at least 72 hours after your scaling and root planing procedure.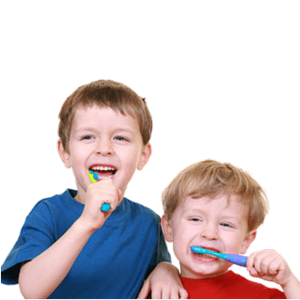 Stop the Progression of Gum Disease
Because of accomplishments in the dental care industry, it's possible to address and stop the issues that result from periodontal disease. At DentalWorks - Hyperlingo, our team offers low-maintenance SRP treatments to address the last phases of gum disease and stop its advancement. Arrange a periodontal assessment with at their City, ST office or ask our staff for more information about SRP.
Related Procedures
Related Posts