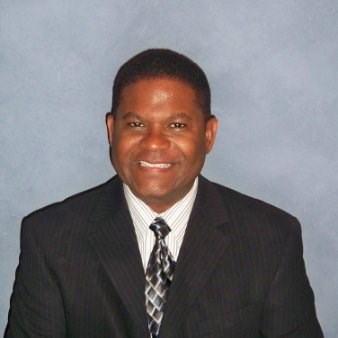 Dr. Walter J. Venerable Jr. received his undergraduate degree from Arizona State University in 1981 and went on to earn his Doctor of Dental Surgery degree from the University of California, Los Angeles in 1985. Dr. Venerable is a member of the National Dental Association and the International Association of Orthodontics. He is a native Arizonan, and active in his church as well as his nonprofit (Guided Steps) that serves West Africa. In his free time, Dr. Venerable enjoys traveling, golf, and restoring cars, as well as local collegiate sports. Go Sun Devils!
Reviews
"I went here for the first time around 3 weeks ago. I wanted to wait until I had my six, yes six, fillings done before I left a review. I had a cleaning about 3 weeks ago. I hadn't been to the dentist in about 10 years. I was pretty sore afterward for about a week but I expected that since I hadn't been in so long. I had my fillings done this morning. The dentist did all 6 in about 70 min. One of them was pretty deep and during that one, he managed to not even hurt me one bit. At no point during my fillings did any of it hurt other than my jaw getting a little locked.  The dentist is very nice. The nurses and front desk staff are very nice. The lady who helped me with the filling pricing was a little pushy but compared to other dentists who have told me I had to have my wisdom teeth removed or I would DIE... These guys were great. The dentist didn't tell me I needed to have my wisdom teeth removed, my old silver filling replaced or a crown where my bigger cavity was this time. We they did it all for only about 300 over my yearly benefit. I will be recommending these guys and telling people to ignore the bad reviews. And I will come back next year to have my silver filling replaced."
A.B.
Yelp
"So I can't express how awesome this office is. No one like to go to the Dentist and soon after my Dental insurance kicked in I called to make an appointment even after all the Groupon/Living social negative reviews (Seriously people who buy Dental coupons threw a discount app like groupon and living social most likely have not been to the dentist in a while and obviously have some issues in the first place.) The office is very clean and nice; the staff treats you like a friend and not a client. The first thing I was asked when I walked in the door was if I wanted a bottle of water while I wait. It took 5 min for them to call my name and bring me back. They performed all the necessary things I would expect for a checkup and cleaning. My insurance covered it all; no one tried to up sell me on anything. I left the office feeling great, no pain; no problems at all just clean feeling teeth. I would highly recommend this office. Please do not base you decision off the negative Living social and groupon comments this place is Awesome!"
E.K.
Yelp
"I have to share my experience, so that these guys get a fair shake.   I set an appointment with them after scanning my employer insurance directory for a nearby dentist.   Turns out, the dentist that was in the directory is no longer at this location. By the time I figured that out, I'd already made the appointment (since they accept my insurance, and they're near my home). I went online (after making the appointment) and almost cancelled, after seeing the reviews here.  I HATE being hustled and upsold unnecessary stuff.  Anyway, I went through with the appointment, and I couldn't have been more impressed. I went in because I had a filling that the tooth around it had started to chip. Everyone was very courteous, the facility is clean and modern (they use a mouth cam I've never seen before), and they did exactly the work that I came for, with no inflated pricing or hustle. They suggested, for the future, some crowns to replace old fillings (to pre-empt what had happened with this one), but there was no pressure. Everything was clearly and truthfully explained to me, and they treated me with respect. I know other folks may have had a different experience, but I thought I should speak up. They couldn't have done more right by me."
S.L.
Yelp
"I'm surprised by the poor reviews because I've been going here for years and have NEVER had a problem. Dr. Venerable is kind, quick, friendly and the assistants are great too. I do miss their old front desk girl Megan- she was the best! And used to get free whitening! (Program changed which is understandable-nothing lasts forever)I've never been scammed. I wanted Invisaline and they actually tried to talk me out of it cause my teeth were already straight and they didn't think it was necessary. I was insistent so we worked out a plan. I'm not sure about buying dental services on living social, makes me wonder how seriously someone takes their dental health if you're looking for a coupon. Something's are just worth full price."
M.L.
Yelp
"Great Service. Friendly staff!"
D.S.
Google